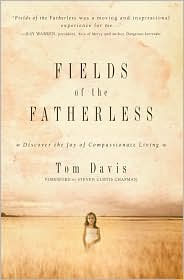 Do you want to know what God's word says about our responsibility as the body of Christ to care for the widow, the lonely and the orphan?
This is my #1 favorite book to recommend. It was given to me by a friend a few years ago and God used this book to confirm in my heart that we were to see about starting an adoption/orphan ministry at our church. We used it is as an 8 week bible study and asked God to lead us according to his will regarding what we were to do regarding adoption/orphan ministry in our church, in our community and around the world.
The new edition now has a bible study in the back and Tom Davis has made a DVD that you can use with each chapter. Contact Hannah at
Hannah@hopechest.org for a copy of the DVD.
You will be blessed!!!!!!