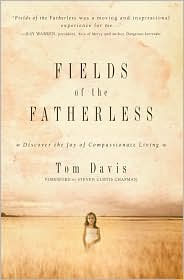 Do you want to know what God's word says about our responsibility as the body of Christ to care for the widow, the lonely and the orphan? The widow, the lonely and the orphan are a broad subject. If you are reading this God is probably already stirring something in your heart. This is a great study to go through with other people to come alongside you and encourage you. I am quite sure it is possible that you will also encourage someone as you attend this study. Some of you may already be in the Fields and want to join this study to confirm what God is already doing and how you can be more effective in what God has already put on your heart.
This class has been approved by Larimer County for training hours available for their families. So if you are a foster family or a prospective foster/adopt family you can use these class hours towards your required training.
Fields of the Fatherless Study is beginning at Timberline Church on Sunday Jan. 17th at 5:00pm
Childcare is available by registration.
Childcare registration must be submitted no later than one week prior to the first meeting.
In the space that asks for the leaders name put: Jeff and Kari Stewart then for the space that asks for Ministry Group Name put: Welcome Child/Fields of the Fatherless
Please RSVP to me also. I want to make sure that we have enough books for everyone!
Please feel free to forward this email!!
I am looking forward to seeing you there. It is always a blessing!!